Anything Goes
Is the buldge in your pants throbbing for a phone sex fuck to soothe your aching cock? If so, you have cum to the right place. PhoneSex123 is for all the boys who love beating their cock for a perverted phone sex slut.

What would you like to talk about? Perhaps you have a Panty or Foot Fetish, have a Phone Sex Addiction, enjoy Oral Sex, Voyeurism, BDSM, Mutual Masturbation or indulging in Role-play phone sex fantasies. Anything Goes, so grab your cock & call PhoneSlutRachel.
PhoneSlutRachel


$.99 per min.


PhoneSlutRachel

My name is PhoneSlutRachel. We can talk about whatever you would like as long as it involves Wet Sex My only desire is to service your needs as you see fit. Being a phone sex slut is what I do best, let me show you what a good girl I am. I will give in to you like no other phone whore has before & you can listen to my juicy cunt while you beat your meat for me. When we have phone sex, I love hearing your wet cock sliding back & forth in your hand.... it sounds like your right here with me, pounding my tight cunt! My teen pussy gets so wet that my thighs & tight ass get moist too. I love mutual masturbation & I will become the phone sex operator that you will love beating your cock for. I want to be that filthy secret that is only for you. The filthy secret you keep to yourself... yes, that's the one.

NiteFlirt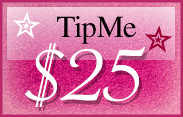 &nbsp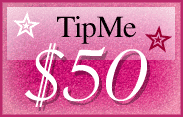 &nbsp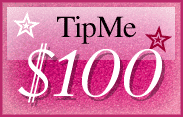 You may be wondering, "What is NiteFlirt?" After you become a member of NiteFlirt, you will be able to place a call by visiting my NiteFlirt Homepage at: NiteFlirt.com/PhoneSlutRachel &amp when you do, don't forget to read the excellent feedback the phone pervs have left for me. Your cock will swell while reading the hot feedback my wankers have left for me, so check it out & join NiteFlirt. New members of NiteFlirt recieve 3 free minutes of phone sex on their first call with me or any other Flirt that is available. Credit &amp debit cards are accepted by adults 18+ to talk on NiteFlirt.
After you join NiteFlirt &amp call me, I will show you my appreciation in a very naughty way! My NiteFlirt call button will say "Call Now" when I am available to talk live. It is easy to connect while you are online by clicking my call button. NiteFlirt will connect the call so that I can milk your cock while you remain online. However, if you prefer to call using a telephone, dial toll-free at 1-800-863-5478 extention #0855595. Alert me when my pussy is required if my call button says that I am "Away" or "Busy" on another call. If we are unable to talk when you are ready to beat your meat, you can bend me over your knee & spank my bare bottom the next time we talk. Please, send an email to me on NiteFlirt &amp we will make arrangements to phone fuck. Are you ready to share your fetish with a filthy phone sex slut? Yeah, you are.... so, call PhoneSlutRachel now.
PhoneSlutRachel


1-800-863-5478 x.0855595
$.99 per min.

Phone Sex Friends
Join NiteFlirt & get 3 free min. phone sex!
Follow @PhoneSlutRachel on Twitter
+RachelLikes NiteFlirt PhoneSex
+Rachel Likes YouTube

PhoneSlutRachel is on GPlus at +PhoneSex123
Circle +Rachel Likes on GPlus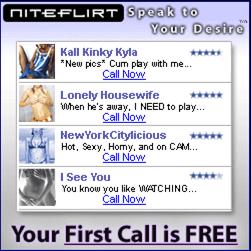 Don't forget, new callers get 3 free minutes phonesex on NiteFlirt! Your phone number will remain private & your information is safe and secure. NiteFlirt will bill your credit card discreetly as "NF Services."
Cum beat your meat for PhoneSlutRachel.
It's time to grab your cock & call +PhoneSex123

More Sexy Pics!